3 Considerations for Migrating Voice, Video, & Contact Center Applications to the Cloud
The cloud is finally ready for collaboration technology. What about your organization and infrastructure? Consider these essential steps before collaboration cloud migration.
Cloud Migration Best Practices for the Enterprise
While all cloud migrations have their own unique set of drivers and requirements, there are common steps to success that Burwood Group has experienced helping our clients migrate to the cloud.
SDWAN Vendor Evaluation Guide
When evaluating SD-WAN vendors, it is vital to keep your computing environment and business needs front and center.
Three Essential Questions for a Successful Cloud Strategy
In this paper, we explore important considerations to guide your cloud strategy development.
The Evolving Contact Center: From Call
Center to Customer Experience Center
Burwood's contact center experts outline a series of "maturity stages" based on the capabilities of the contact center to help guide your technology roadmap.
Healthcare IT Spotlight: Cloud, Security, & More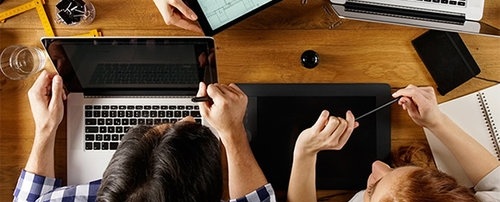 A Better Way To Work: 4 Essentials for Selecting a File Sharing Solution
Build the case for a file sharing platform that will streamline workflows, increase productivity, and meet security standards.