The Evolving Contact Center: From Call
Center to Customer Experience Center
Burwood's contact center experts outline a series of "maturity stages" based on the capabilities of the contact center to help guide your technology roadmap.
Healthcare in the Cloud: A Window of Opportunity is Open
Burwood's experts predicts critical healthcare IT initiatives that will require cloud applications.
Three Essential Questions for a Successful Cloud Strategy
In this paper, we explore important considerations to guide your cloud strategy development.
SDWAN Vendor Evaluation Guide
When evaluating SD-WAN vendors, it is vital to keep your computing environment and business needs front and center.
The Evolving Healthcare Contact Center: Principles for Improving Patient Experience
Successful health systems will learn to better leverage their contact centers as a way to attract and retain patients, and to tackle a complex set of new challenges.
Medical Device Security Challenges and Best Practices
How to develop a comprehensive medical device security program that addresses vulnerabilities, prevents breaches, and safeguards patient information.
Cloud Migration Best Practices for the Enterprise
While all cloud migrations have their own unique set of drivers and requirements, there are common steps to success that Burwood Group has experienced helping our clients migrate to the cloud.
Realizing the Value of HIT: How To Reinvent Your Team, Increase Agility, and Improve Outcomes
Healthcare organizations need a parallel evolution of their technology teams; one that reduces focus on serving technology, and increases focus on serving people.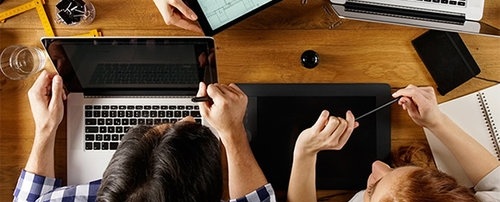 A Better Way To Work: 4 Essentials for Selecting a File Sharing Solution
Build the case for a file sharing platform that will streamline workflows, increase productivity, and meet security standards.