Cloud Migration Services
When you're beginning your journey to the cloud, starting with a strong foundation of operational processes, practices, and governance will be critical to your success. Burwood Group helps you create and execute a thoughtful approach to cloud deployment, backed by automation tools to accelerate cloud migration.
While each cloud migration has a unique set of drivers and requirements, we use a proven methodology to ensure a smooth migration of the right applications and infrastructure at the right time. We help you every step of the way, from discovery and governance to cloud security and cost optimization. And, we help you plan for ongoing orchestration and management of your cloud services.
Early in the migration process, we help you create a multi-cloud governance framework encompassing cloud provider selection, security, data access, and architectural standards. A clear governance model helps control costs and ensure consistent practices as you select, purchase, design, and deploy new cloud environments.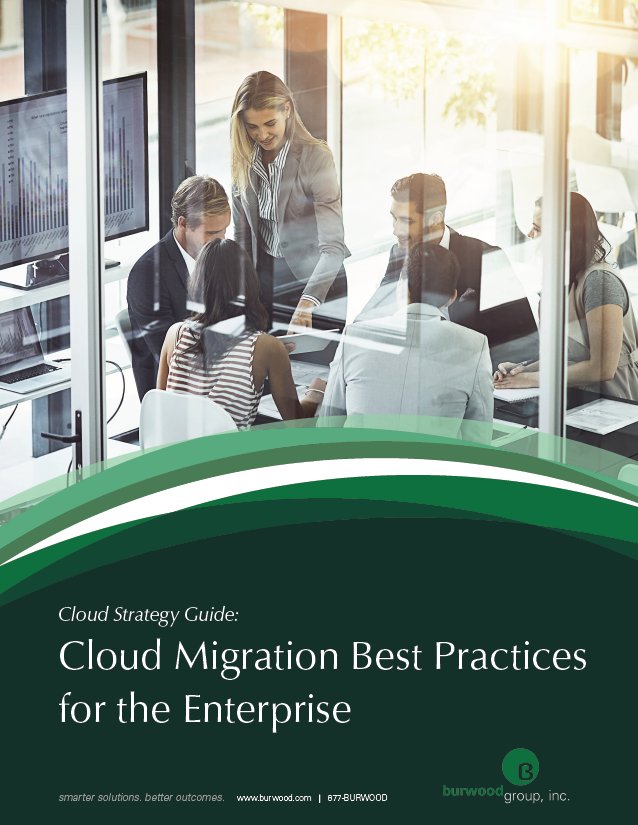 Free Download | Cloud Strategy Guide
Cloud migration based on our proven methodology and best practices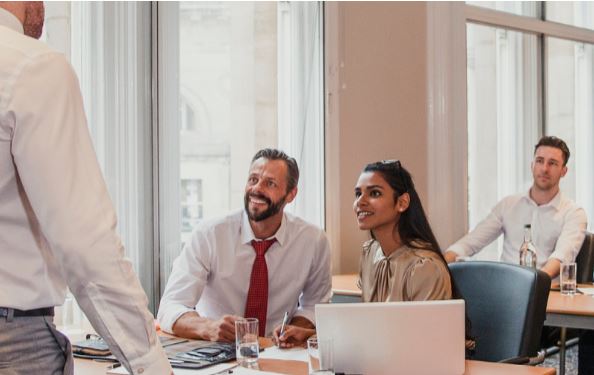 Cloud Governance Workshop
Burwood's complimentary workshop will equip your team with the education and planning to ensure the appropriate governance your cloud strategy requires.
Automated application discovery: In the discovery phase, we examine the different kinds of applications you use, and their associated performance, security, scalability, integration, and portability issues. We use application discovery and dependency mapping tools to close gaps in documentation or historical application knowledge, significantly reducing the risk of missing a dependency during a migration. With the right tools and processes in place, we help you complete application discovery and dependency mapping in weeks instead of several months.
Planning: Our application discovery tools provide scenario planning to help you organize applications into migration groups and perform what-if analyses around cloud fit, cost, and migration timeframes. We also assess infrastructure design; the cloud services and pricing options available; bandwidth; and the tools you will need for cloud automation, orchestration, and management. Identity management, access control, and data security are critical in the cloud, so we provide recommendations for an advanced, comprehensive security approach to secure authorized access, isolate data transmissions, and protect storage across your networks, devices, and various cloud services.
Migration sprints: The traditional approach of rebuilding configurations and policies from scratch for new cloud deployment is time-consuming and resource-intensive, especially for organizations with large, geographically dispersed footprints. Burwood Group uses cloud automation tools, such as Citrix Smart Tools, to automate migration of applications, policies, and settings. We recommend the best practice of migrating in sprints, allowing for testing, troubleshooting, and return on investment early in the implementation of your cloud strategy.
Operations: As workloads are migrated to cloud service providers, Burwood Group helps you adopt orchestration and management approaches to validate and optimize your cloud services. Many organizations choose to work with Burwood Group's cloud management services for ongoing 24/7 support, freeing IT staff to focus on future cloud deployments and IT strategy.